Earlier this month, Americans for Prosperity held a "Road to Reform" event in Las Vegas.
I got to be the warm-up speaker and made two simple points.
First, we made a lot of fiscal progress between 2009 and 2014 because various battles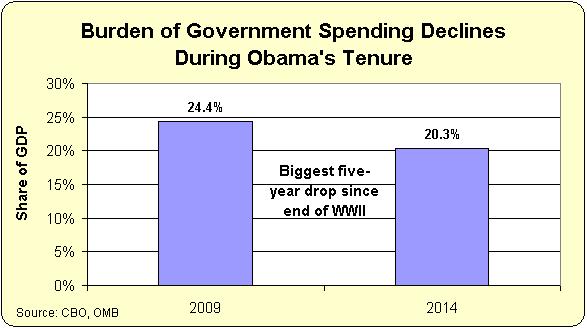 over debt limits, shutdowns, and sequestration actually did result in real spending discipline.
Second, I used January's 10-year forecast from the Congressional Budget Office to explain how easy it would be to balance the budget with a modest amount of future spending restraint.
Here's my speech: